Department of Medieval History
Areas of Focus
The Department of Medieval History has two basic areas of interest: medieval history with emphasis on the development of Czech and Central European history (ca. 10th–16th century); and historical geography with particular focus on the development of the rural landscape from its historical beginnings to modern times. Basic research tasks include publication of sources on medieval Czech history, namely comprehensive series of diplomatic monarchical documents and the publication of texts on ecclesiastical and religious history. Another key area of focus is transdisciplinary research on topics in a more general European context, such as the history of elites, social interactions, courts and residences, Jewish settlements, and the transformation of the rural landscape and the urban network. 
Primary Research Projects
A comparative study on the formation and development of states in Central and East-Central Europe
Courts and residences in the Middle Ages in the Central European context 
Ecclesiastical and religious history in the Middle Ages with emphasis on development in the Czech lands 
The history of Jewish settlement in Bohemia and Moravia up to the middle of the 16th century
Historical-geographical and historical-cartographical studies
Historical Atlas of Towns of the Czech Republic
Publishing Projects
Regesta diplomatica nec non epistolaria Bohemiae et Moraviae
Regesta Bohemiae et Moraviae aetatis Venceslai IV (selected archives)
Sources on ecclesiastical history and the history of religious thinking
Series of historical maps and map data
Periodicals
Mediaevalia Historica Bohemica
Historical Geography
Funds and Collections
The August Sedláček Estate
Map Collection of Institute of History of the Czech Academy of Sciences
Photographic Collection of the Institute of History of the Czech Academy of Sciences
Important Grants
Domestic project
|
Provider:
The Czech Science Foundation
|
Project duration:
2020–2022
|
Project ID:
GA20-09518S
The Postil by Petr Chelčický
The proposed project plans to present a critical edition and analysis of The Postil by Petr Chelčický. This Czech medieval...
more
Domestic project
|
Provider:
Ministry of Culture
|
Project duration:
2018–2022
|
Project ID:
DG18P02OVV015
Dowry Towns of the Queens of Bohemia (A living part of historical consciousness and its support of the instruments of historical geography, virtual reality and cyberspace)
Towns belonging in the past to the Bohemian queens, so-called royal dowry towns (more stably Hradec Králové, Chrudim, Vysoké...
more
Department Head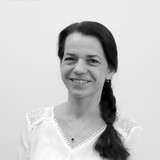 Eva Doležalová
PhDr., Ph.D.
Deputy Department Head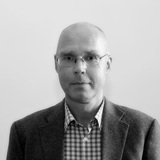 Robert Šimůnek
PhDr., Ph.D., DSc.