Jews in the Slovak National Uprising
Year of publication:
2021
Publisher:
Múzeum Slovenského národného povstania / Historický ústav
ISBN:
978-80-89514-97-7; 978-80-7286-384-6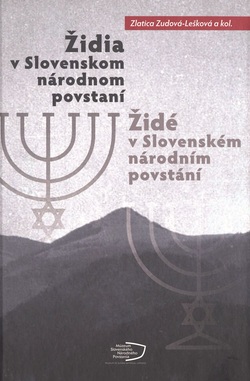 The project Jews in the Slovak National Uprising, which brought together the Institute of History of the Academy of Sciences of the Czech Republic and the SNP Museum in Banská Bystrica, presents the results of many years of active participation of Jews, Czechoslovakia. citizens in the second largest anti-Nazi uprising in Europe. The book in five basic parts and twenty separate units brings new and comprehensive knowledge about the resistance of Jews in the ghalut in the war-torn Slovak state, unprecedentedly hostile to its own Jewish population.
The book can be purchased at http://www.muzeumsnp.sk/archiv/kniznica-muzea-slovenskeho-narodneho-povstania/publikacie/ (jana.niederlandova@muzeumsnp.sk or muzeumsnp@muzeumsnp.sk).